Revolutionise your cooking.
Fresh pasta and culinary sauces to combine as you wish.

Quick and ideal if you need to serve large numbers of meals.

Vary the amount as you wish: thaw the pasta required in hot water and add the sauce as desired.

No shortfall.
Culinary sauces in IQF cubes
Natural sauces in 6-gram portions to use as required on pasta, rice, vegetables, meat, fish, etc.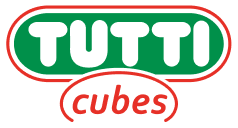 IQF fresh pasta and rice
Pasta and rice pre-cooked and frozen using the Individual Quick Freezing system.